Back to IT & CYBERSECURITY Meetings 2022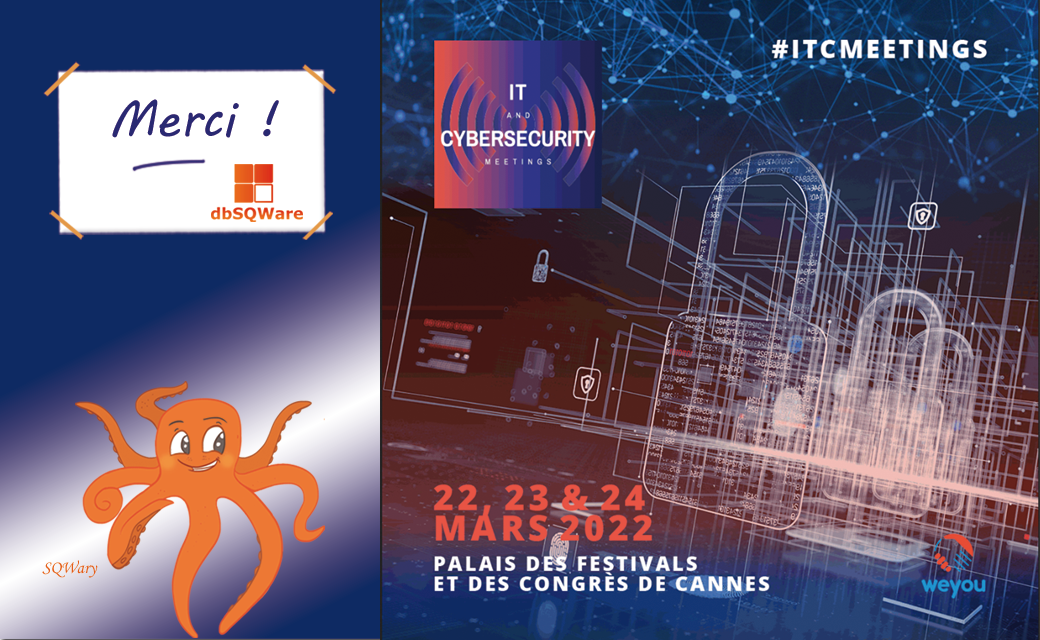 IT and Cybersecurity Meetings 2022 are over!
A big thank you to all the decision-makers who came to meet our team during this show.
Discussing the management of database engines is always a pleasure for Séverine Payan and Michel Payan
Congratulations to Carole Jardon and her team for the organization and the quality of the event.
dbSQWare will be present for the next edition, in 2023.
And thank you to our colleagues and partners for their great sympathy!