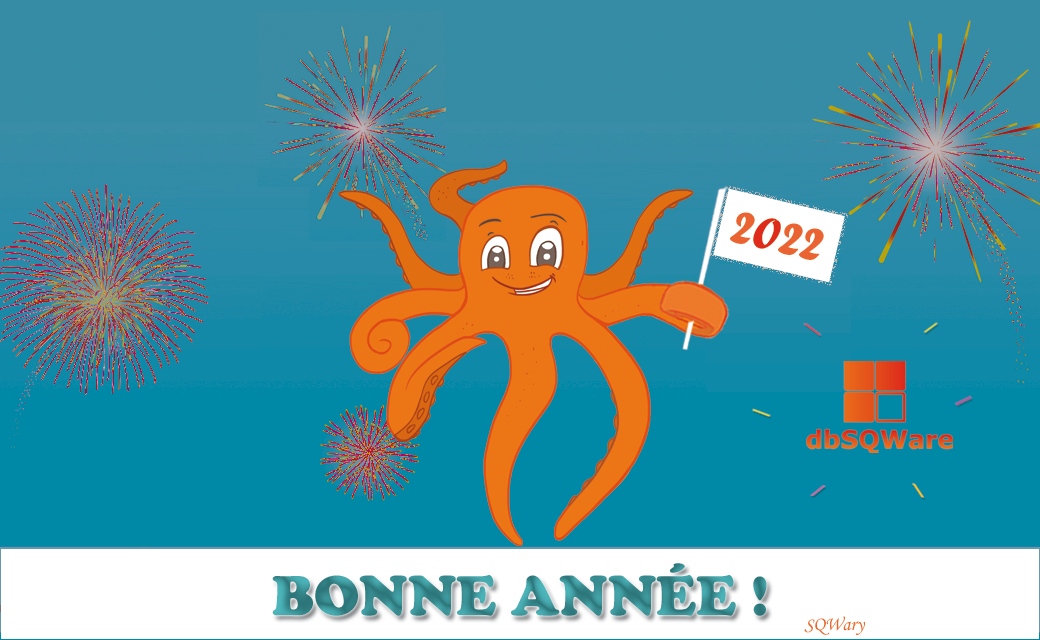 The dbSQWare team wishes you a very happy new year 2022!
This year again, we will put all our efforts to satisfy our customers and respond to the management and maintenance issues of DBMSs.
It is thanks to our users and it is for them that our dbSQWare software continues to evolve and incorporate new features.
Facilitating the daily life of DBA teams and their CIOs is our priority.