M-2 : IT & IT SEC. MEETINGS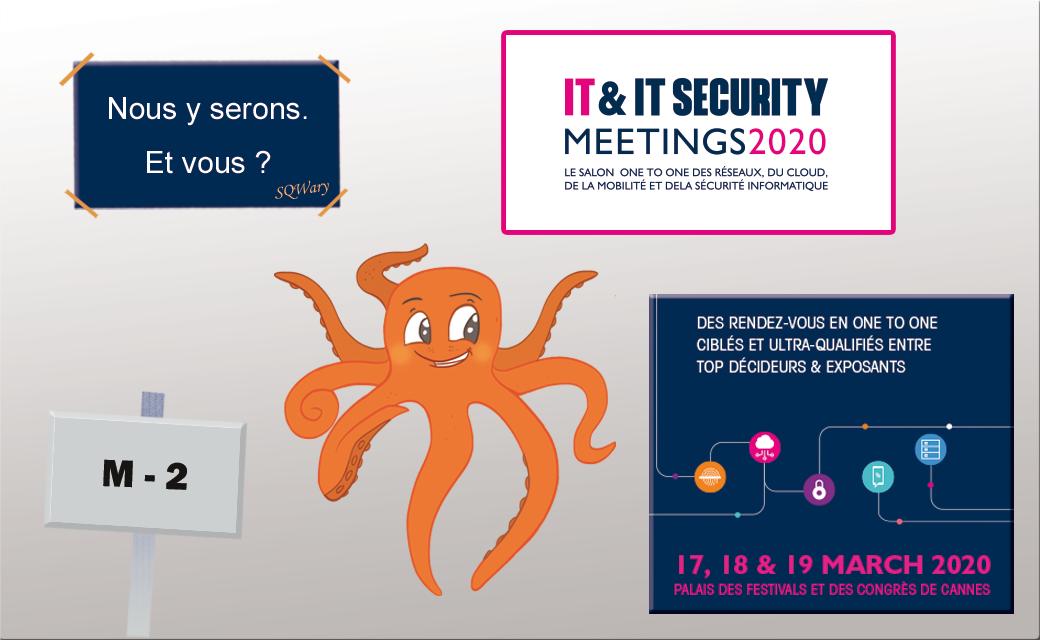 The IT & IT Security Meetings is a one to one trade fair, dedicated to IT and security professionals.
On March 17, 18 and 19, at the Palais des Festivals et des Congrès in Cannes, 2,500 participants are expected and more than 6,400 one-to-one meetings and pre-organized business lunches.
We will be present on stand 121, to explain the interest of dbSQWare, the only software in France capable of operating and maintaining, in a completely homogeneous manner, 11 types of database engines, whether they are relational (Oracle , MySQL, Sybase, PostgreSQL, …) or NoSQL (MongoDB, Cassandra, …).
Come and meet us!