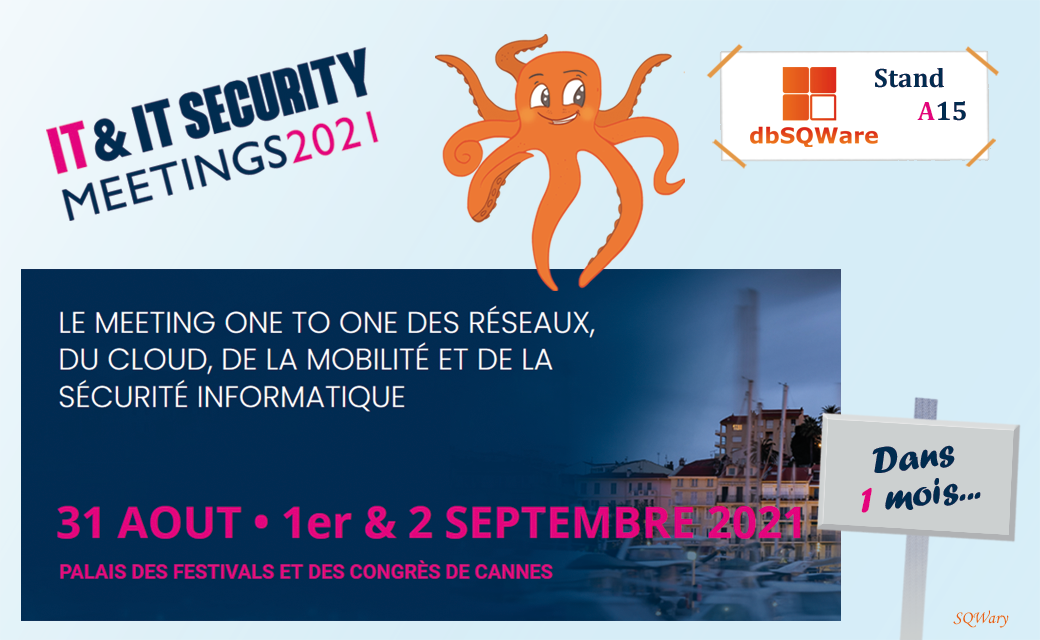 IT and IT Security Meetings are approaching!
See you in 1 month at the Palais des Festivals et des Congrès in Cannes for this one to one show, dedicated to IT and security professionals.
The dbSQWare team will be waiting for you at booth A15 on September 1st and 2nd.
The opportunity to discuss database engines, their management and their issues.