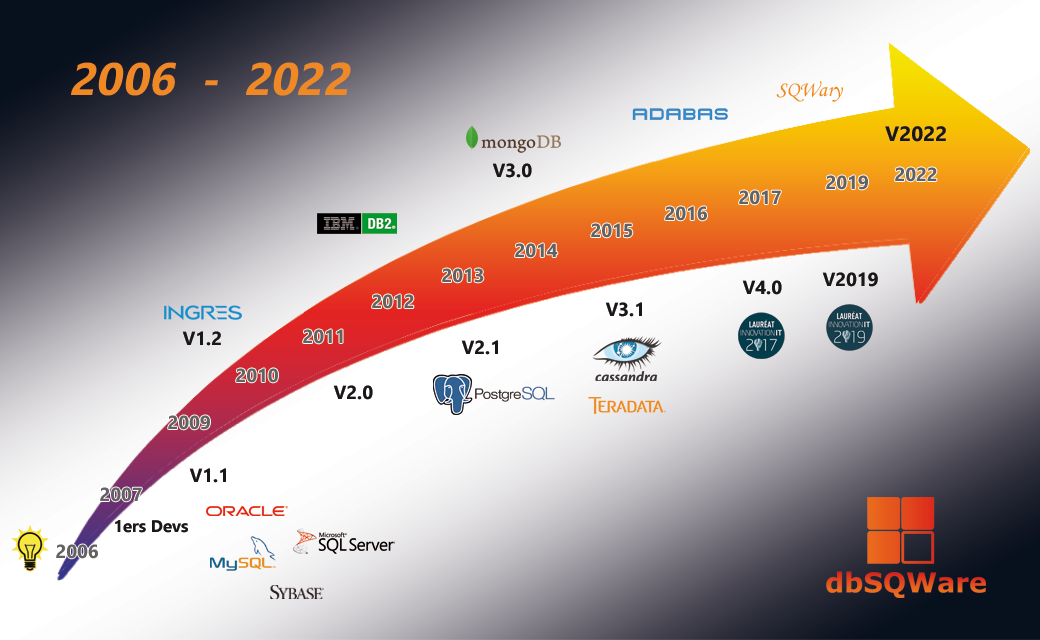 16 years old !
16 years have passed since the idea of ​​developing software that could handle the day-to-day administration tasks of several different database engines was born.
Born of a real need for companies, faced with the same problem of setting up (and then maintaining) operating scripts for their DBMS, the project first appeared to be audacious, even utopian for some.
However, by dint of reflection and work, the software was created in 2007 respecting the specifications for 4 engines.
Today, 12 engines are supported.
Modular, dbSQWare is constantly evolving to follow technical developments and meet customer needs.
Thank you to our users for their trust and their solicitation, because it is for them and thanks to them that the software exists.