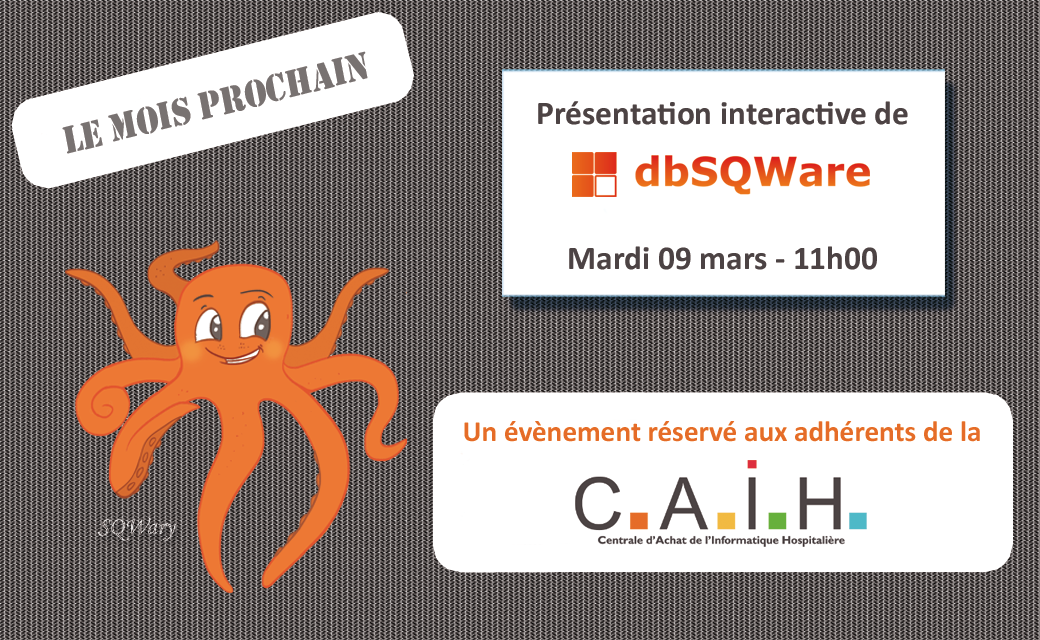 CAIH members, you were unable to participate in the last virtual presentation of dbSQWare?
No problem … Register now for the new session, scheduled for March 9, 2021 at 11:00 a.m. and discover all the features offered by our multi-DBMS management and maintenance software!
The opportunity to discuss your problems in terms of database operation and the solutions provided by dbSQWare.
Follow this link.