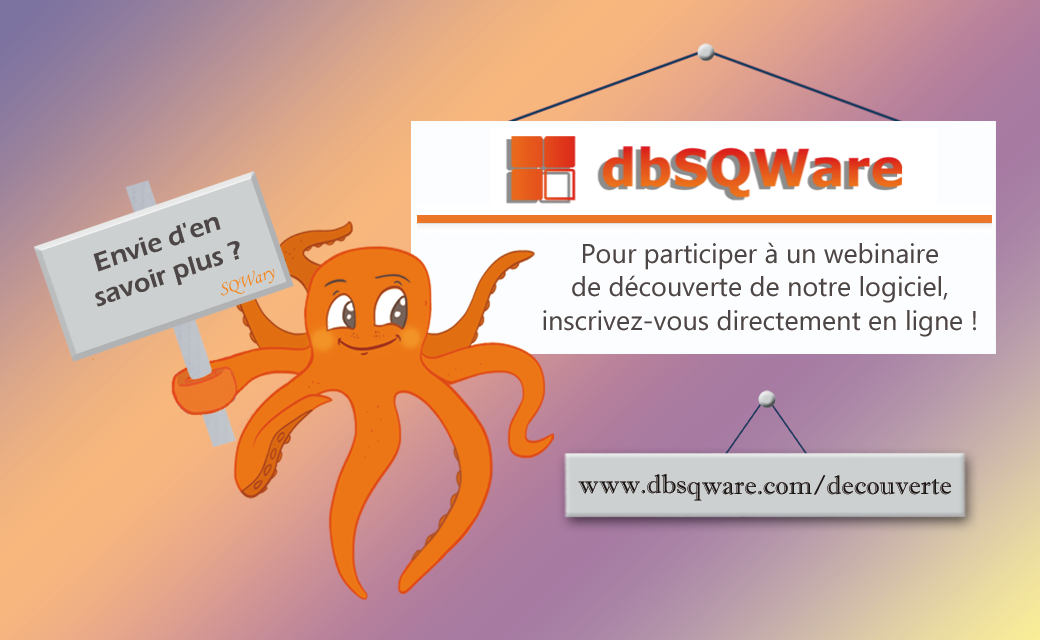 If you want to discover the dbSQWare software and learn more about its major functionalities in terms of DBMS operation and maintenance (backup, restoration, copying of environments, reorganization, update statistics, etc.), all you need to do is to participate in a Discovery webinar.
Led by our sales team, it will allow you to discuss in complete confidentiality the management of your database engines, your expectations and the problems encountered.
To register, go to the "Webinar" tab on our website (fr).