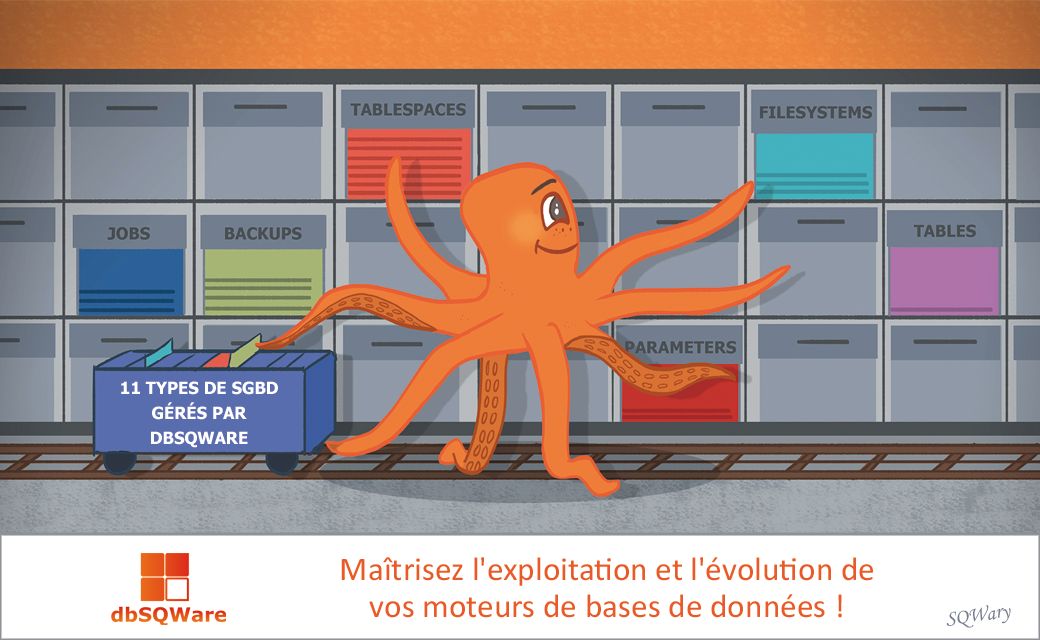 dbSQWare is DBMS operation and maintenance software.
Constantly evolving for 15 years, it is able to operate and maintain, in a completely homogeneous manner, 11 types of database engines (Relational & NoSQL).
Its main functions are:
=> Copying environments
==> Backup and restore
===> The reorganization
====> Update Statistics
=====> The dashboard / The 360 ​​° vision
======> Customization
Very flexible, dbSQWare adapts to all businesses, regardless of their size and activity.