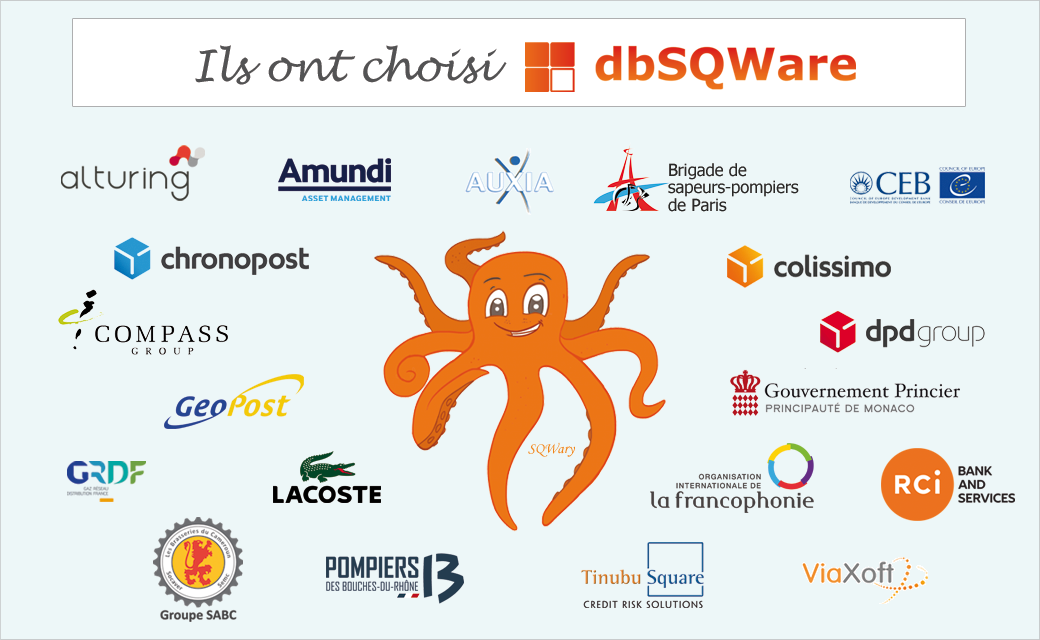 THANK YOU !
THANKS to all our users for their loyalty!
It's been 14 years since our first customers chose dbSQWare to operate and maintain their entire database.
In 14 years, the software has continued to evolve to meet the demands and needs of our users.
And each year, they know how to share their satisfaction with us by renewing their confidence.