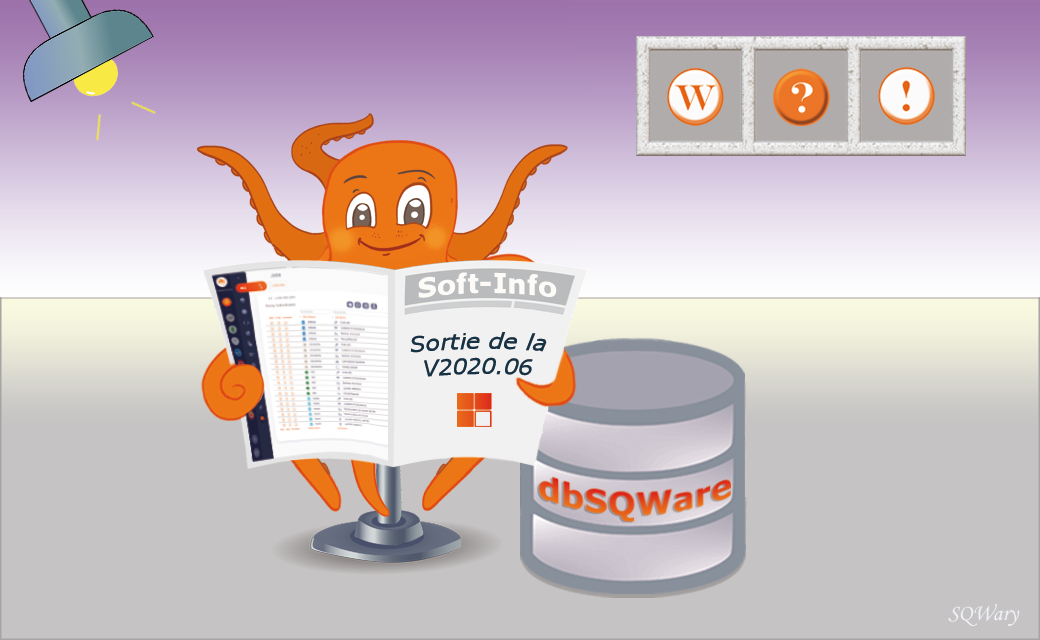 Version 2020.06 of dbSQWare has just been released!
With a great novelty …
The ability to access a selection of the most common jobs, defined for all DBMSs and to consult, in 1 click, the associated help and examples of the use of scripts.
Access to the wiki is also available directly from the list of these jobs.
A plus for our users who will gain time and agility.
Not to mention that dbSQWare is the only DBMS management and maintenance software capable of homogeneously managing 11 types of heterogeneous database engines.