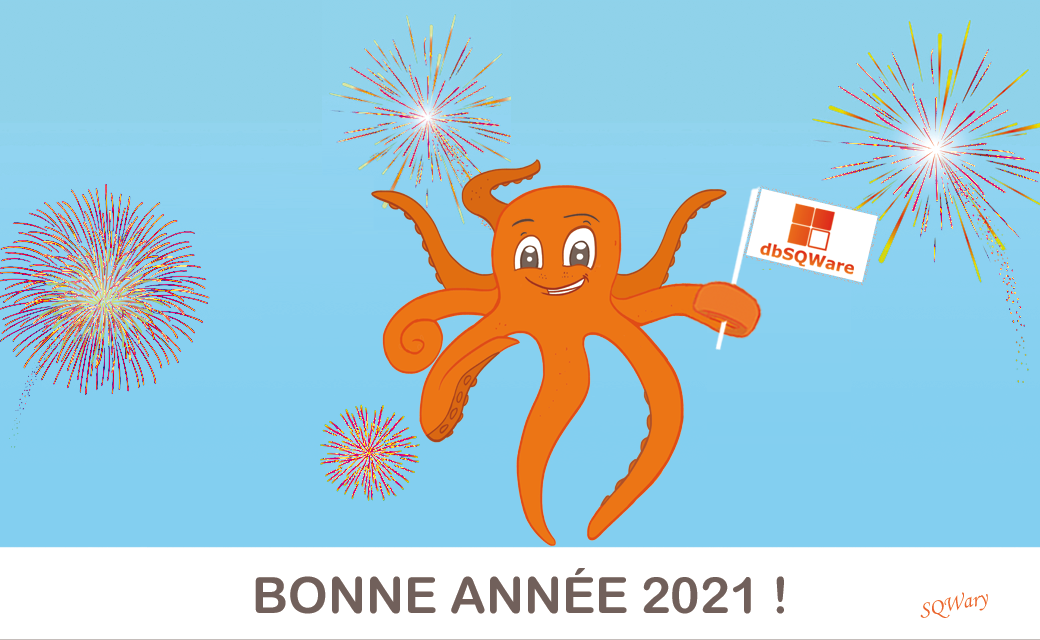 A very happy new year 2021 to all of you!
And a big thank you to all our users for their trust and to all our subscribers for their loyalty.
Because it's thanks to you and it's for you that our dbSQWare software continues to evolve.
Meeting your needs and expectations is our team's priority and will remain so.