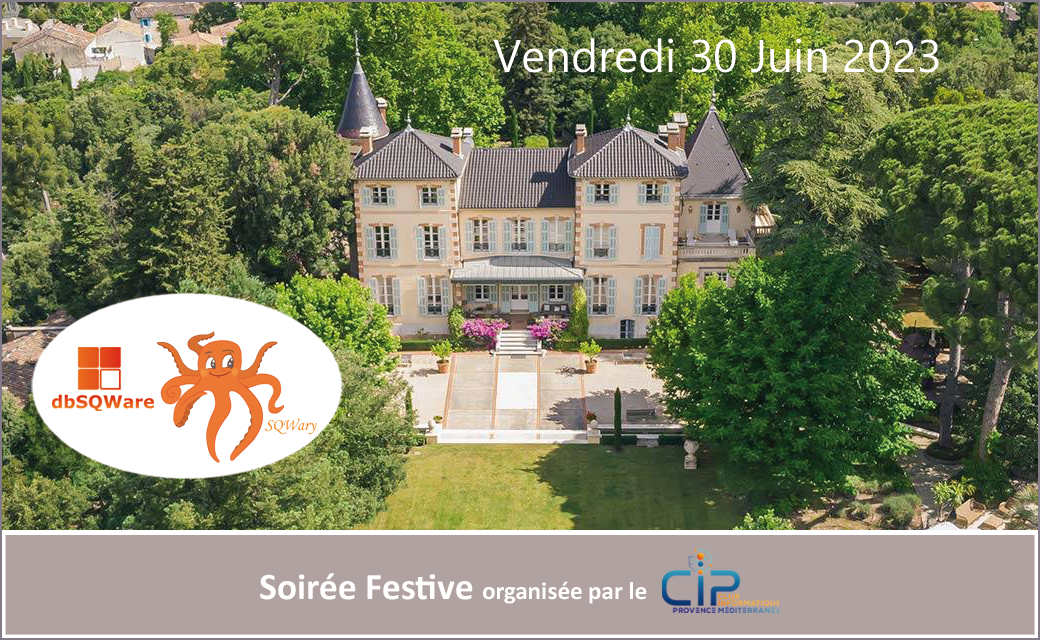 Tonight, Festive Evening of the CIP – Club Informatique Provence Méditerranée, at the Château de Forbin, in Marseille.
dbSQWare will participate with great pleasure in this annual event, expected by all.
To celebrate its 50th anniversary, the club has chosen "the 70s" as the theme for the evening… Guaranteed atmosphere!
Congratulations to the members of the CIP for the organization of this exceptional event and very good evening to all the participants!