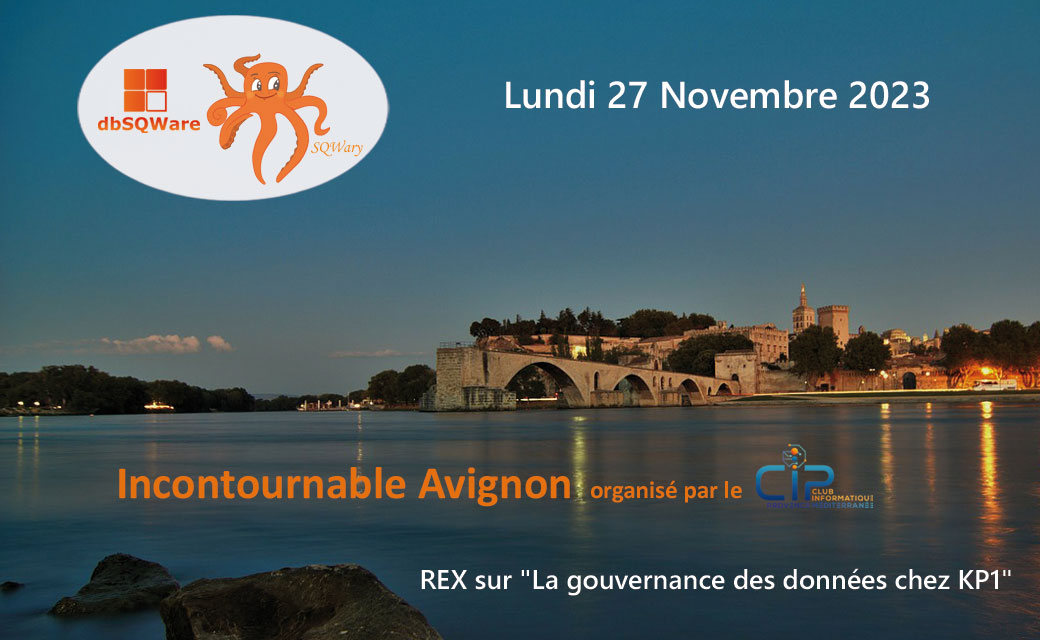 This evening, "Incontournable Avignon" afterwork organized by the CIP – Club Informatique Provence Méditerranée.
Emmy Payan and Michel Payan from dbSQWare will participate in this afterwork which will take place at the Novotel Avignon Nord and which will start at 6:30 p.m.
The theme of this evening's conference will be feedback on: "Data Governance at KP1".
Good event for all participants!