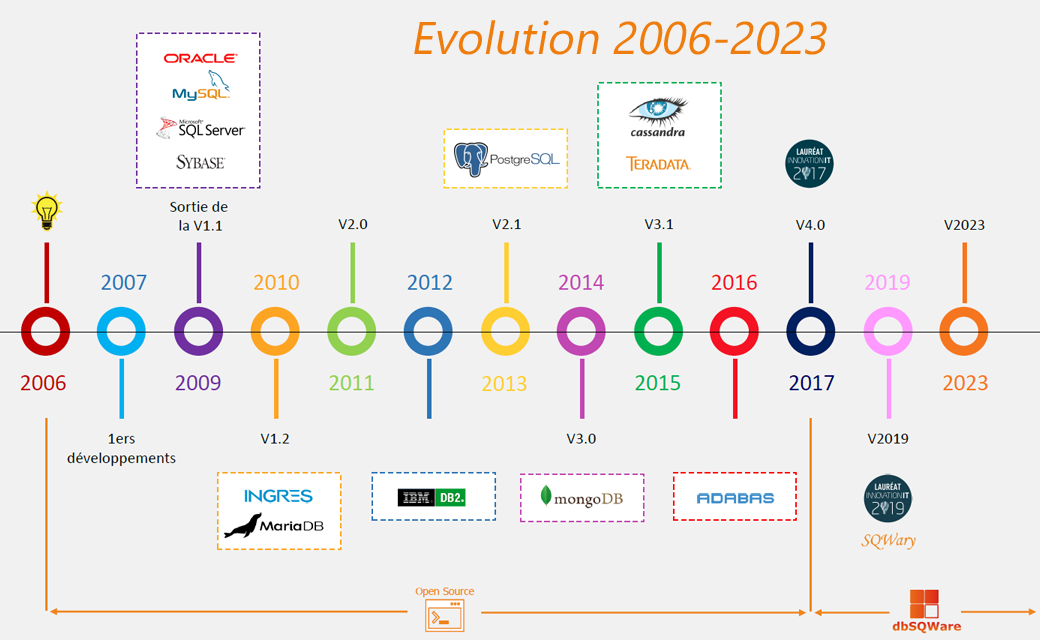 17 years !
17 years ago, the idea was born to develop software capable of managing the daily administration tasks of several different database engines.
Born from a real need for companies, faced with the same problem of setting up (then maintaining) operating scripts for their different DBMSs, the project seemed daring, even infeasible for some.
However, through reflection and work, the software was created in 2007 while respecting the prerequisites for 4 engines.
Then gradually, the software integrated other engines to be able to manage the most used ones and respond to user requests.
Today, 12 engines are supported.
dbSQWare is unique and despite the breadth of its model, it is constantly evolving to follow DBMS version upgrades, adapt to different platforms and add new features.
Thank you to our users for their requests and for their trust, because it is for them and thanks to them that the software exists.