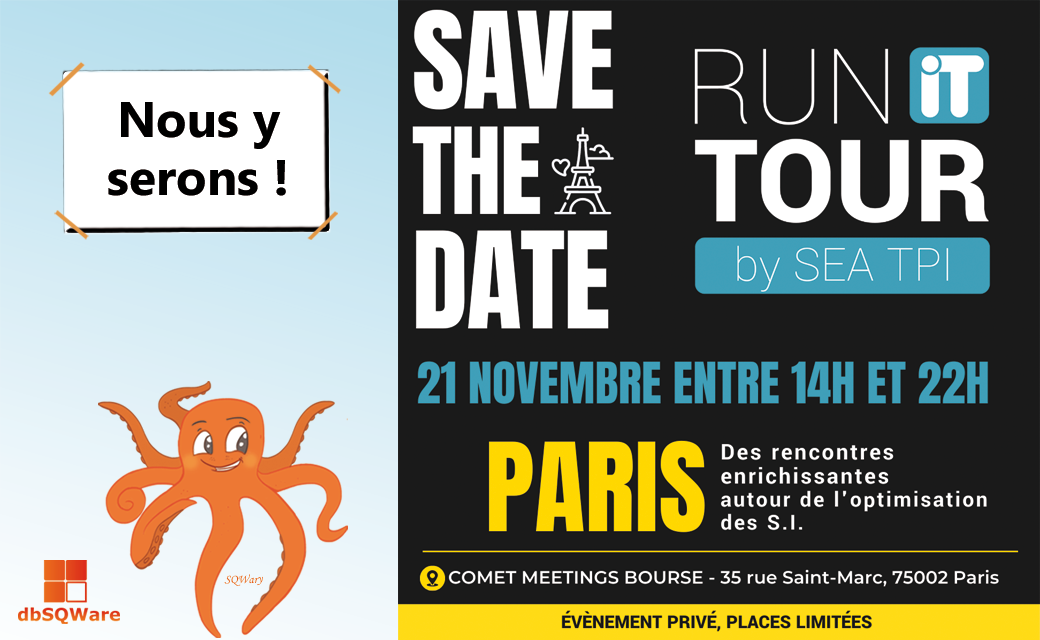 We look forward to seeing you at the next RUN IT Tour by SEA TPI, in Paris, on Tuesday November 21, 2023, between 2 p.m. and 10 p.m.
During this private IT Select Salon type event which will be held at the Comet Meetings Bourse, 30-minute workshops will be led by different players in the IT market.
The main theme being the optimization of information systems.
dbSQWare, partner of SEA TPI, will host one of these workshops.
Lucas Hibos and Michel Payan will be on hand to present our software and discuss multi-DBMS operation and associated issues.
A big thank you to SEA TPI for organizing such an event!
And see you in 2 months!