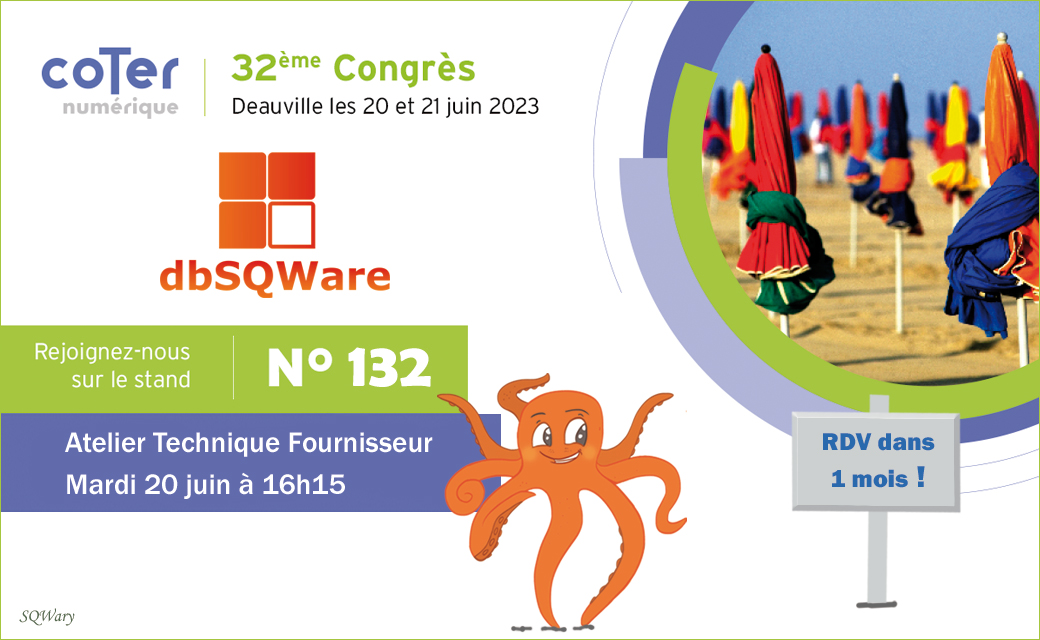 We look forward to seeing you at the annual congress of COTER NUMERIQUE, on June 20 and 21, 2023.
This year, the congress will be held at the Palais des Congrès in Deauville and will have as its main theme: Digital Sobriety.
This unmissable event dedicated to IT professionals from local authorities will also be punctuated by conferences and supplier technical workshops.
During these 2 days, Emmy, Séverine and Michel will be present on stand 132 to discuss multi-SGBD operation and the associated issues.
Without forgetting the Supplier Technical Workshop on June 20, at 4:15 p.m., during which the Calvados Departmental Council will provide feedback on the use of our software on their multi-DBMS fleet.
A big thank you to CD14 for its collaboration during this event!