Back to CoTer Numérique 2022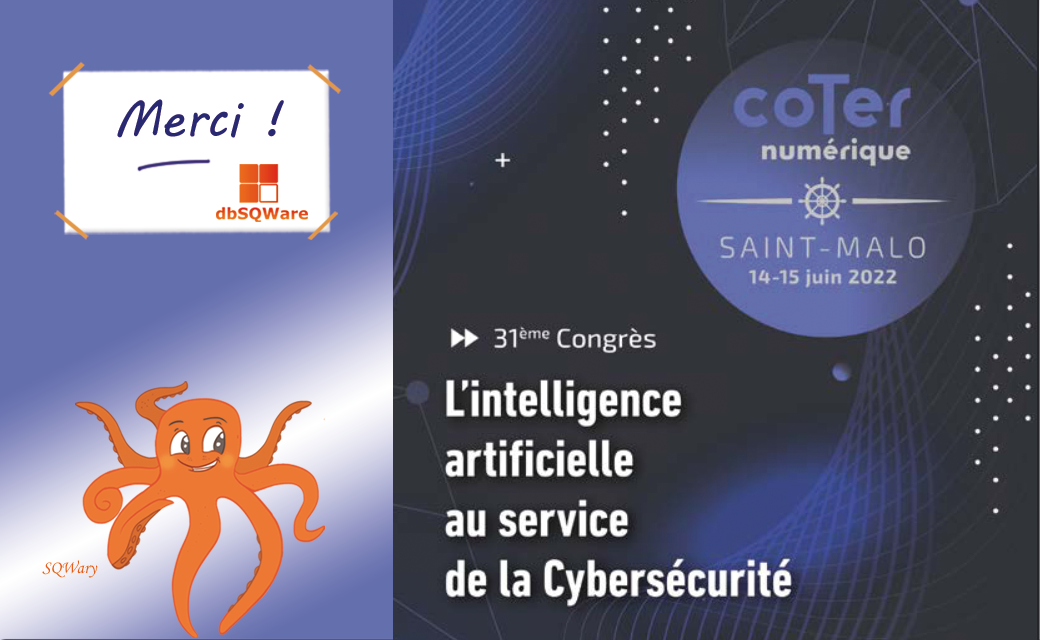 The 31st edition of COTER-NUMERIQUE (the 1st for dbSQWare) has come to an end.
A big thank you to all the decision-makers who came to meet our team during this show.
Discussing the management of database engines is always a pleasure for Séverine Payan and Michel Payan.
Congratulations to Antoine Trillard and his entire team for the organization and the quality of the event.
Looking forward to the next edition, in 2023, in Deauville.
Thank you also to our colleagues and partners for their great sympathy.