Back to COTER NUMERIQUE 2023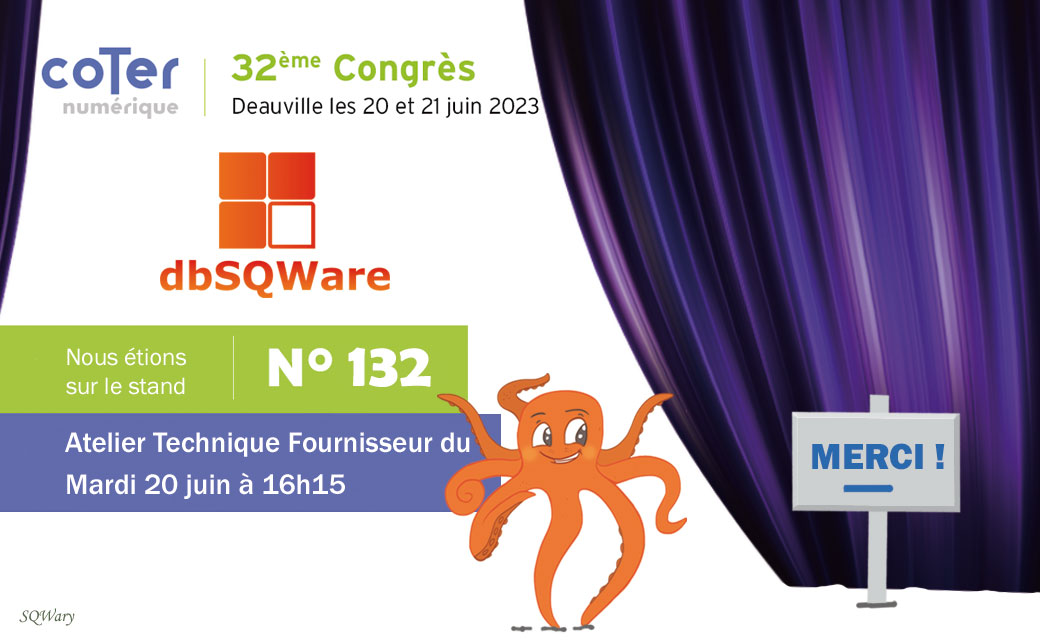 The 32nd edition of COTER NUMERIQUE has come to an end.
Thank you to all the IT decision-makers who came to meet our team during this show.
Emmy, Séverine and Michel Payan were very happy to be able to discuss with you the operation and management of database engines.
Thanks also to Julien Mahier from CD14 for his intervention during the Supplier Technical Workshop and his captivating feedback on the use of dbSQWare on his multi-DBMS fleet.
Congratulations to Antoine Trillard and his entire team for the organization and quality of this exceptional event.
Looking forward to the next edition, in 2024, in La Rochelle!