BIG BOSS Summer Edition 2023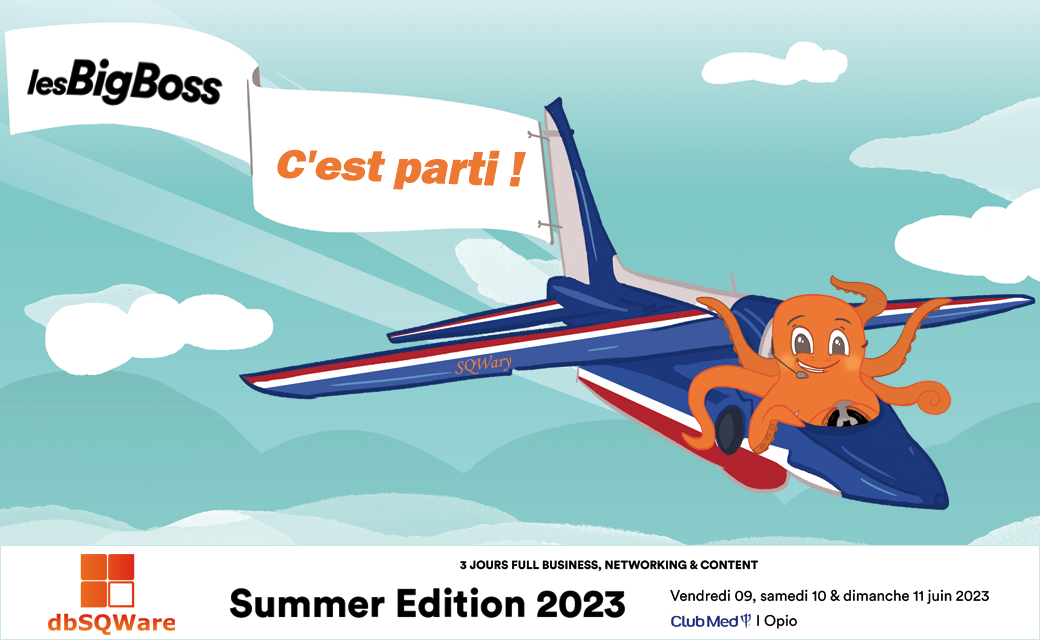 The BigBoss Summer Edition starts today!!
For 3 days, this event will be punctuated by qualified one-to-one meetings in speed-dating format (7 minutes), workshops with feedback and networking evenings.
Emmy PAYAN and Michel Payan invite you to meet at Club Med d'Opio in Provence to discuss multi-DBMS operation and introduce you to our software with its many features (backup, restoration, copying of environments, update statistics, etc.). ).
Good event to all participants!