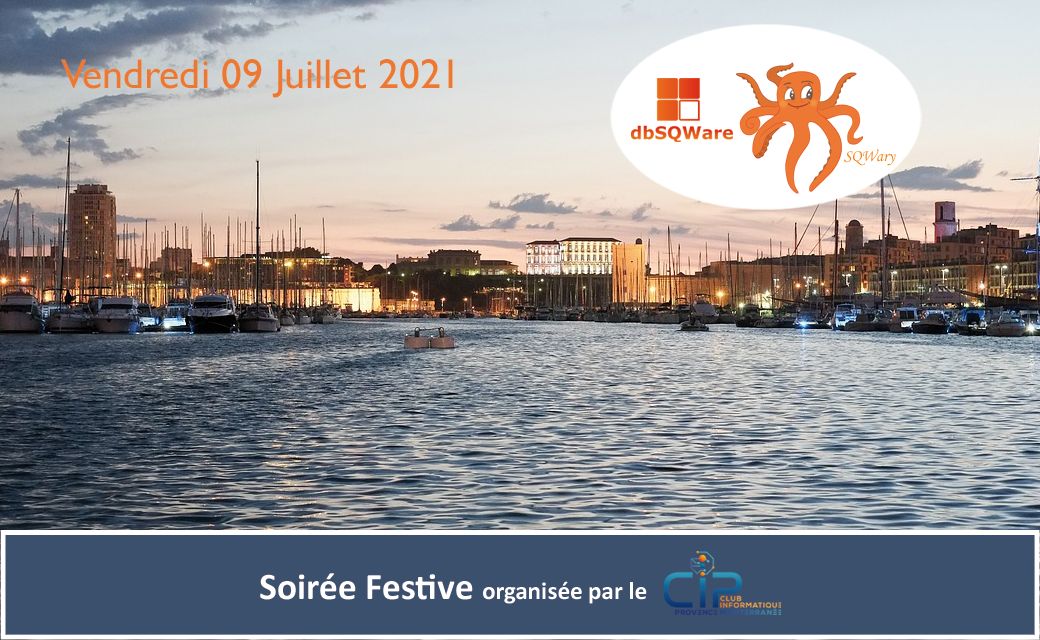 Festive evening organized by the Club Informatique Provence Méditerranée – CIP, this evening, at the Terrasses du Port in Marseille.
dbSQWare, sponsor of the CIP, will take part with great pleasure in this exceptional event, in this unique setting.
Theme of the evening: "Cruise" … Atmosphere guaranteed!
Bravo to the members of the CIP for the organization and good evening to all the participants!