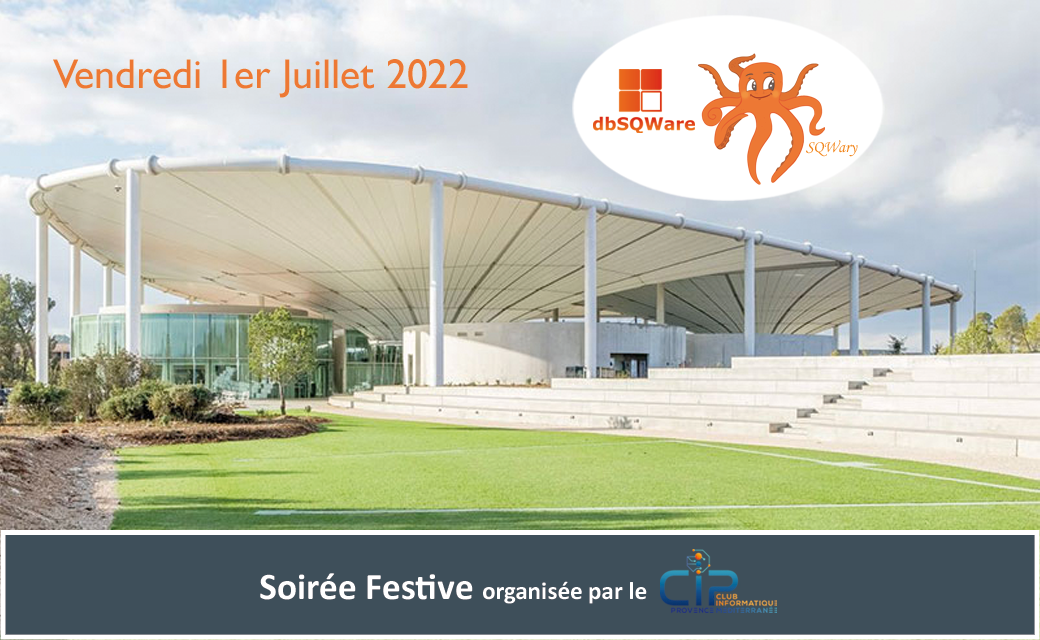 This evening, Festive Evening of the Club Informatique Provence Méditerranée – CIP, at the TheCamp innovation center, in Aix-en-Provence.
dbSQWare will participate with great pleasure in this annual event, expected by all.
Theme of the evening: "Summer Party"… Atmosphere assured!
Congratulations to the members of the CIP for the organization and good evening to all the participants!