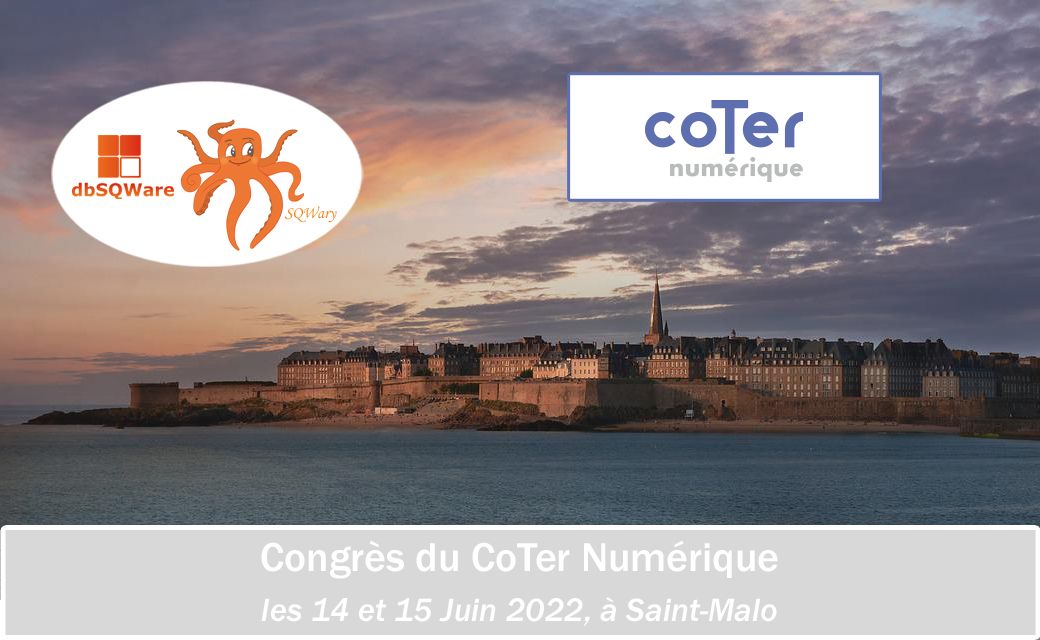 The CoTer Numérique annual congress is now!
We are expecting many of you, on June 14 and 15, 2022, at the Palais des Congrès in Saint-Malo, for this event dedicated to IT professionals from local authorities.
If you want to discuss database engines, their management and their issues, our dbSQWare team is at your disposal on stand 40.