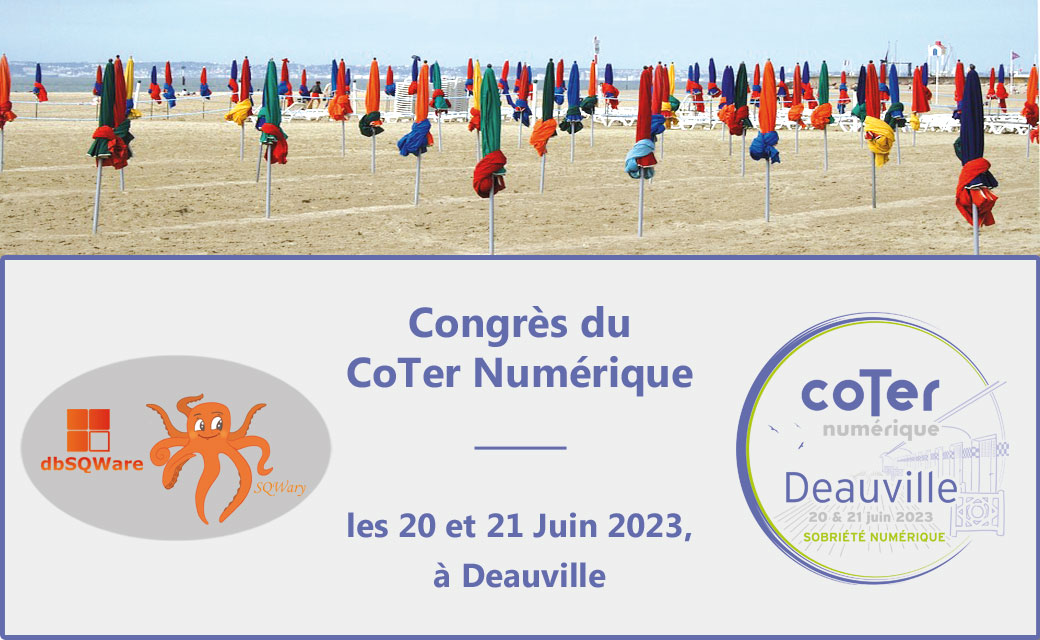 The COTER NUMERIQUE Annual Congress is now!
This show entirely dedicated to IT decision-makers from communities and EPCIs is taking place in Deauville this year.
More than 140 exhibitors, manufacturers and publishers have confirmed their attendance and 80 thematic workshops are planned over these 2 days of exchanges and networking.
Emmy, Séverine and Michel Payan from the dbSQWare team are on stand 132 to present our software:
– numerous functionalities (backup, restore, copy of environments, update statistics, etc.)
– which supports 12 types of DBMS (Oracle, PostgreSQL, MySQL, Sybase, SQLServer, MongoDB,…).
The Supplier Technical Workshop on the use of dbSQWare on a multi-DBMS system will take place on Tuesday June 20 at 4:15 p.m. and will be led by the Calvados Departmental Council.
Thank you to CD14 for its collaboration during this event and very good show to all the participants!