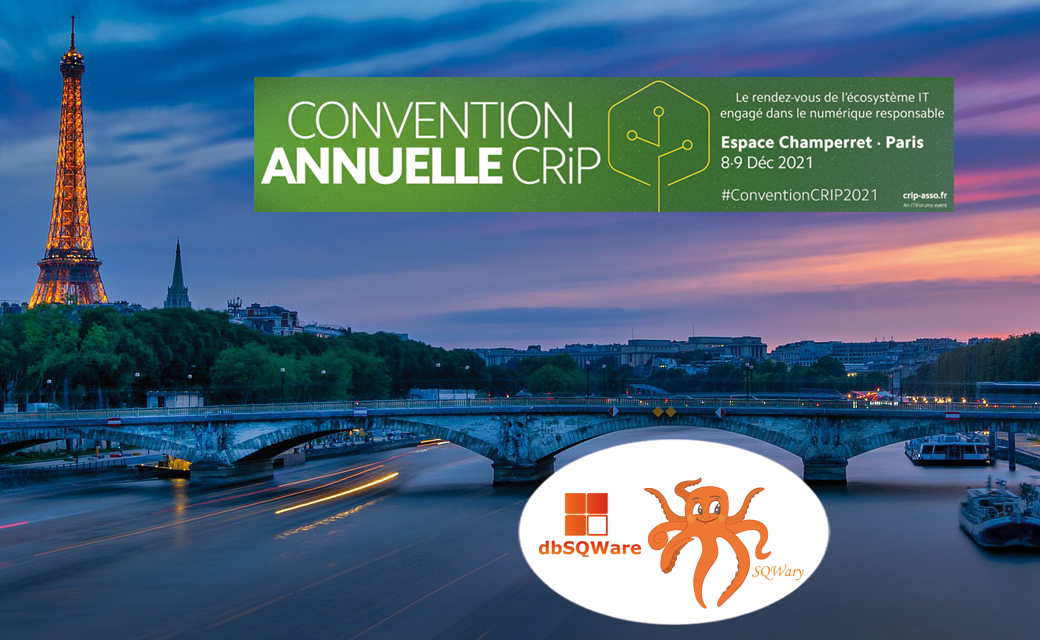 The annual convention of the CRiP – Cercle des Décideurs IT opens its doors today!
For 2 days, this show organized by the Club of Infrastructure and Production Managers takes place at the Espace Champerret in Paris.
Our DBMS specialists, Emmy, Séverine and Michel Payan from the dbSQWare team are present on stand F06.
If you want to discuss database engines, their management and their issues, they are the ones you should meet.
They are waiting for you!