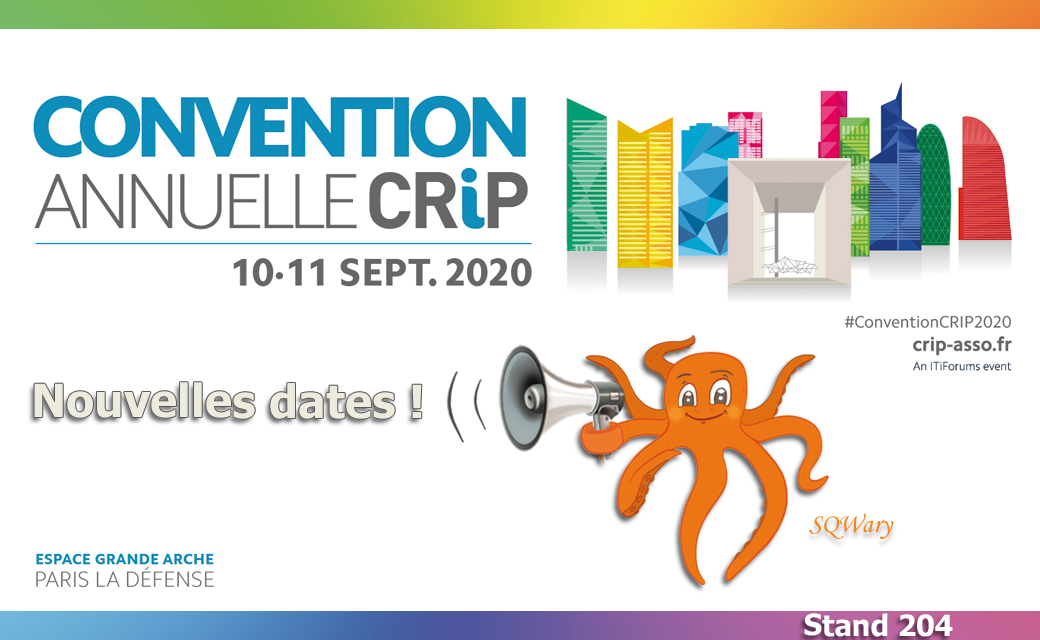 The CRIP annual convention, originally scheduled for June 3 and 4, has been postponed to September 10 and 11, 2020.
The members of our team therefore give you an appointment at the start of the school year, for this event organized at the Grande Arche de la Défense, by the Club of IT, Technology and Production Managers.
They will introduce you to dbSQWare, the unique software dedicated to the management and maintenance of DBMS and will answer all your questions on stand 204!