Incontournable CIP – RUGBY CLUB TOULONNAIS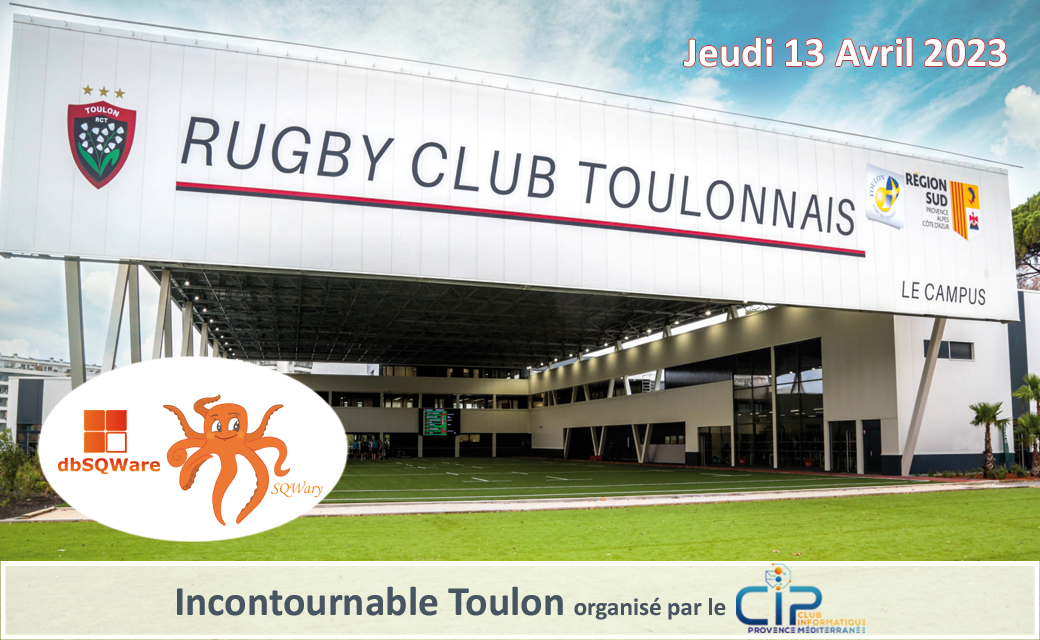 Tonight, afterwork "Launch of Territory 83" organized by the CIP – Club Informatique Provence Méditerranée.
Lucas Hibos and Emmy PAYAN from dbSQWare will participate in this unique event which will be held at the RCT Campus in Toulon and which will start at 6:00 p.m.
The theme of the evening will be the launch of the "Incontournables" in the Var with the presentation of the RCT and its Data strategy.
An exceptional evening that promises to be rich in exchanges, emotion and networking.
Good event to all participants who will have the chance to be present!