IT Decision Makers Dinner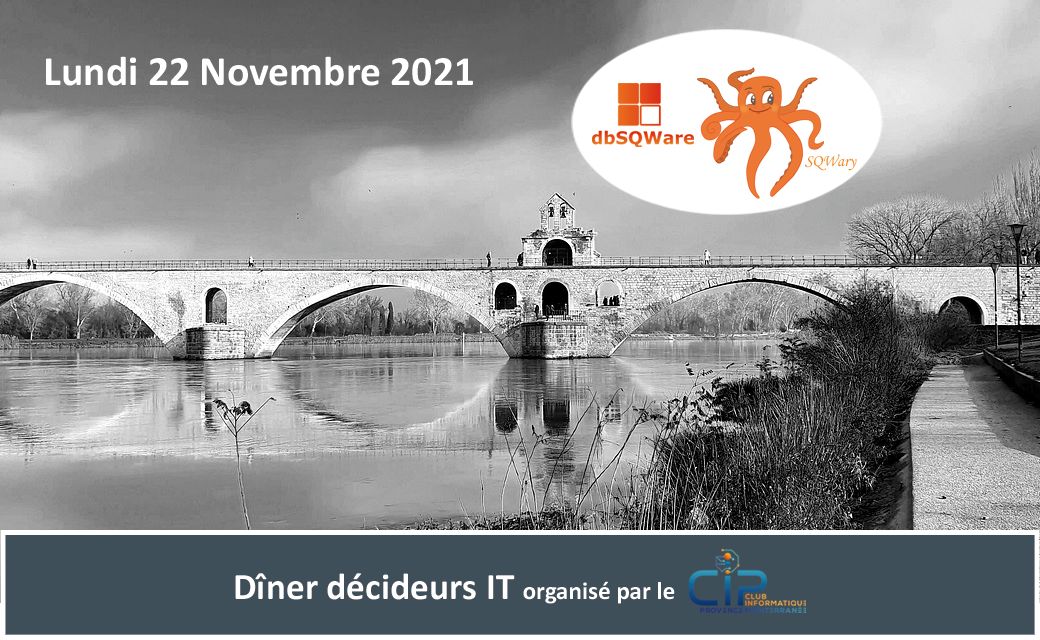 Dinner for IT decision-makers (DSI, RSSI, CDO, CTO, etc.) organized by the Club Informatique Provence Méditerranée – CIP, this evening at the Novotel Avignon Nord.
Our CEO, Michel Payan, accompanied by Emmy PAYAN, will participate in this exceptional IT event and will represent dbSQWare, sponsor of the CIP.
The theme of the evening will be: The Factory of the Future.
Congratulations to the members of the CIP for the organization of this event and good dinner to all the participants!