IT & IT Security Meetings 2021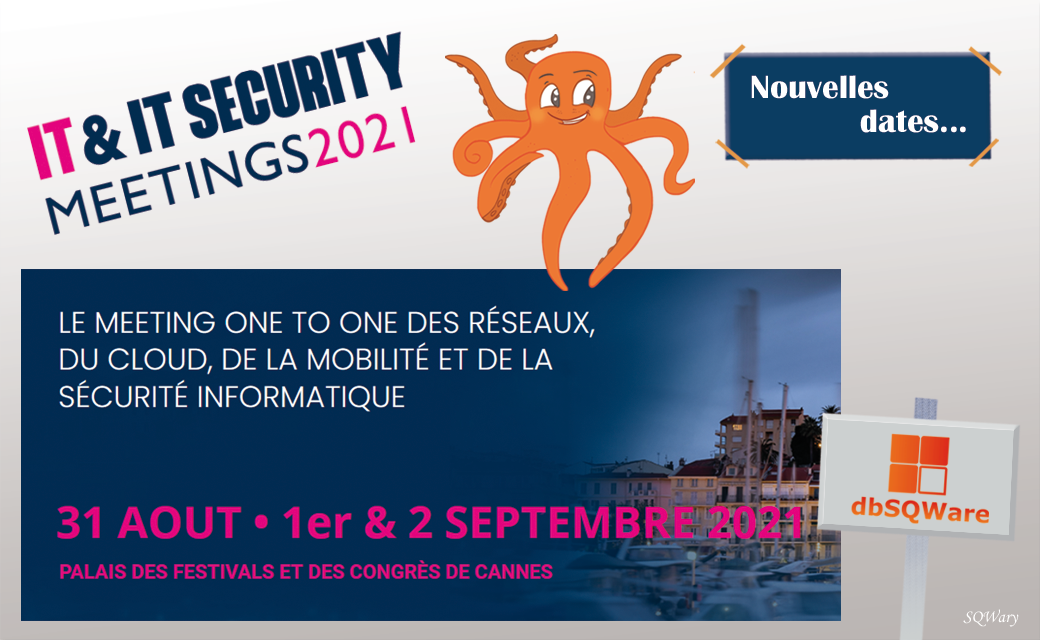 The IT & IT Security Meetings exhibition, initially scheduled for May 26 and 27, has been postponed to September 1 and 2, 2021.
The members of our team will therefore meet you at the start of the school year, at the Palais des Festivals et des Congrès in Cannes, for this one to one show, dedicated to IT and security professionals.
They will present you dbSQWare, the unique software dedicated to the management and maintenance of DBMSs and will answer all your questions on our stand!