IT & IT Security Meetings 2021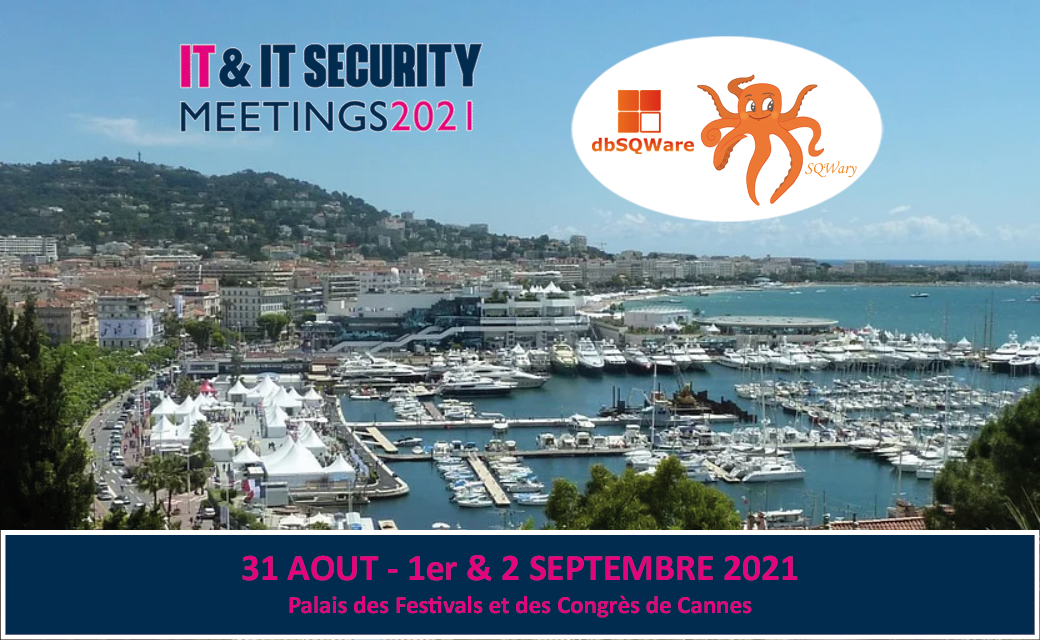 Tonight, the IT and IT Security Meetings will begin with a dinner between top decision makers and exhibitors.
The following 2 days will take place at the Palais des Festivals et des Congrès in Cannes. They will be punctuated by one-to-one meetings and discussions within the show.
Michel Payan and Séverine Payan from the dbSQWare team will be present, for this IT event, on stand A15.
The opportunity to discuss database engines, their management, their issues and to present our software dedicated to the management and maintenance of DBMS.