IT & IT Security Meetings 2020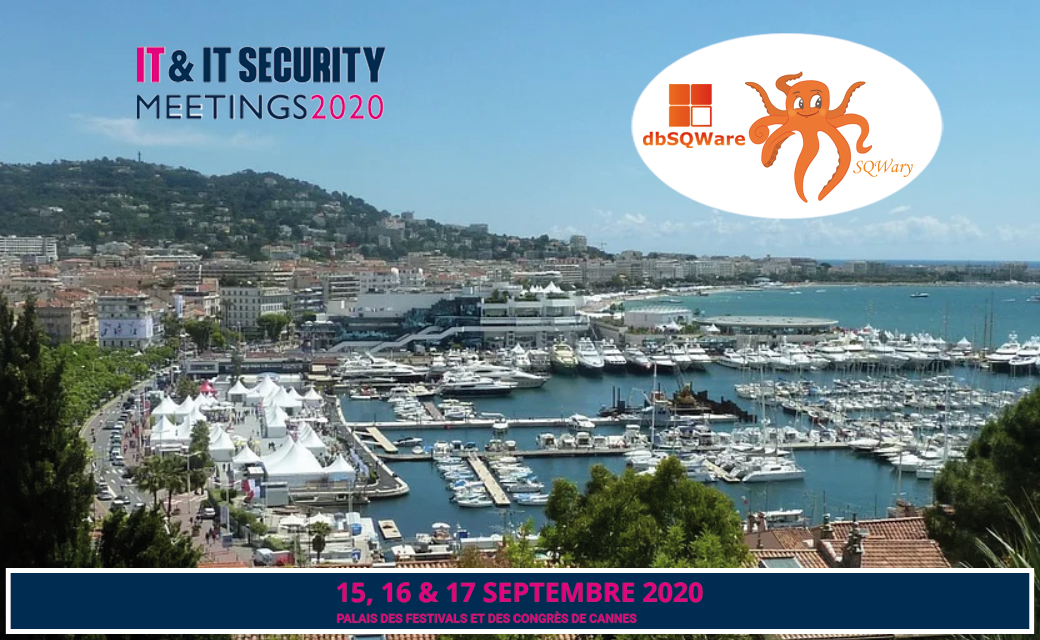 IT & IT Security Meetings, let's go!
After setting up the stand yesterday and the welcome meal, the show opens its doors to visitors from 9:00 am this morning and until 6:00 pm tomorrow evening.
The dbSQWare team is in place and awaits you on stand I21 to discuss the management and maintenance of database management systems. It will present to you its software with many features (backup, restore, copy of environments, update statistics, …) and supporting 11 types of DBMS (Oracle, PostgreSQL, MySQL, Sybase, SQLServer, MongoDB, …).
Do not hesitate to come and meet it.
And above all, a very good show!