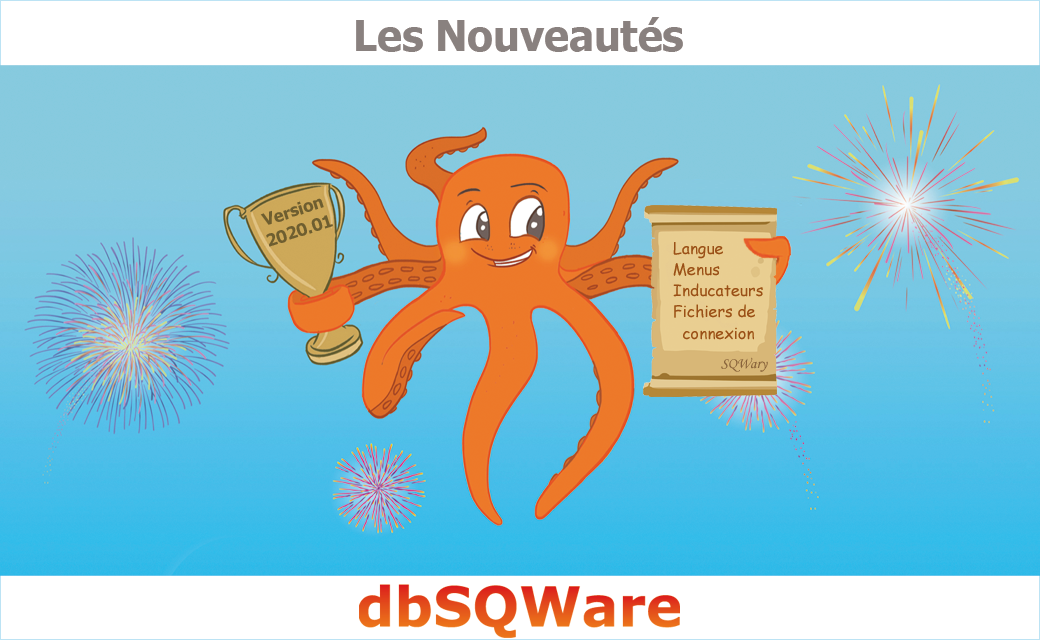 The version 2020.01 of dbSQWare which has just been released, presents many new features.
Completely redesigned, the software now offers a much lighter, fluid and intuitive graphical interface.
Many features have been added, such as:
– the choice of navigation language
– cvs, pdf and excel exports on filtered and sorted data from reporting tables
– management of access rights on menus
– asynchronous feedback of indicators
– encryption and decryption of connection files
Without forgetting that dbSQWare is the only DBMS management and maintenance software, capable of managing in a homogeneous way, 11 different types of database engines, thus offering to its users, a similar approach and vision, whatever the DBMS concerned.