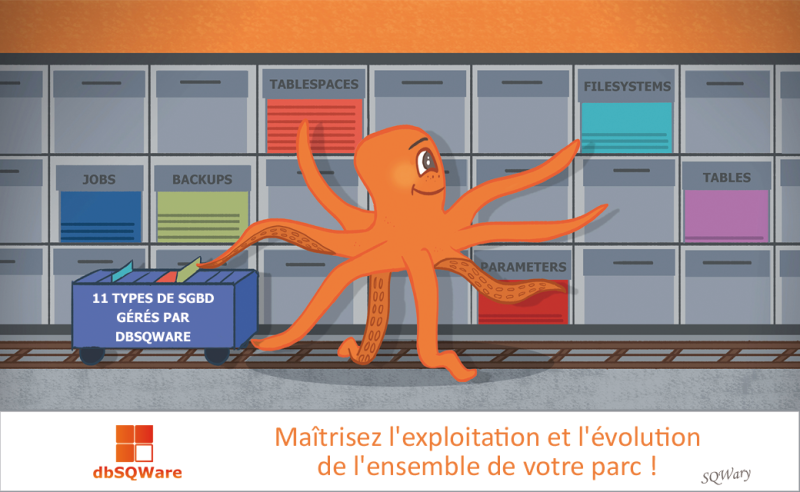 You've already heard about the features of our dbSQWare software, which specializes in database management and maintenance, but do you know its strengths?
Here is an overview:
Uniqueness / Speed ​​/ Homogeneity / Ease of Use / Adaptability / Scalability.
Using dbSQWare means mastering the operation and evolution of an entire database!