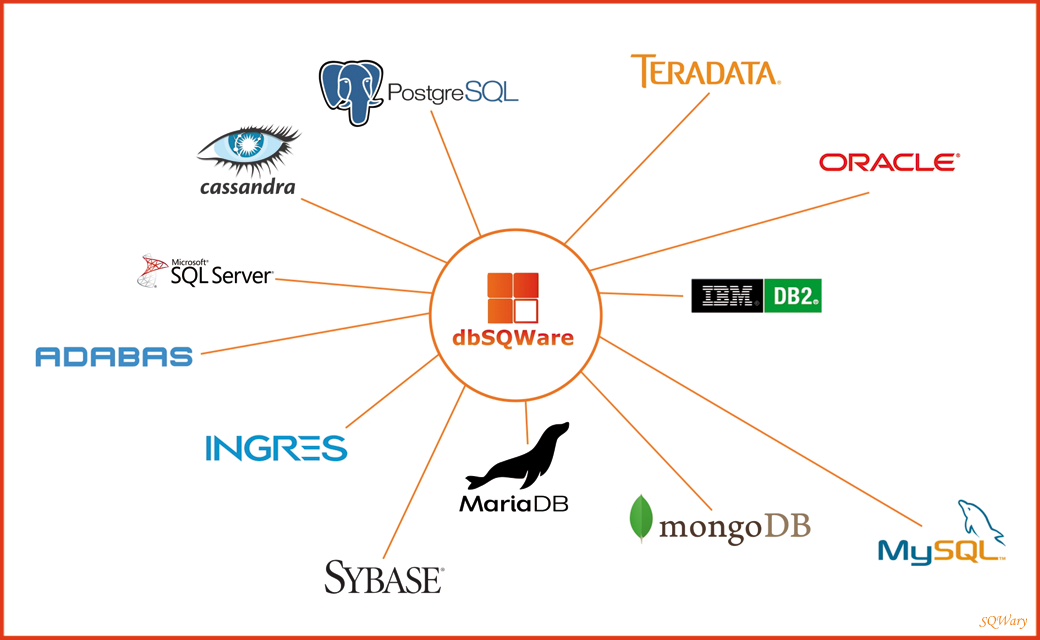 Flexible and modular, dbSQWare offers a complete multi-engine database operating base that adapts to all environments.
It supports 12 types of database engines (relational or NoSQL).
And despite the diversity of these database engines and their heterogeneity, with dbSQWare, their operation and their maintenance are done in a completely homogeneous way.