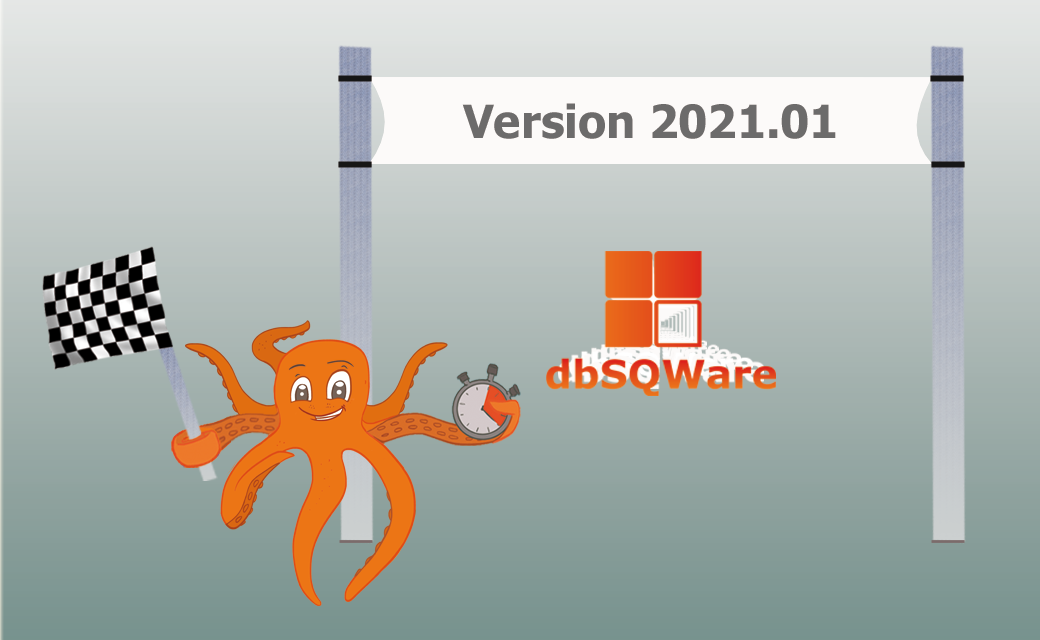 New year … New version …
The dbSQWare team is pleased to announce the release of version 2021.01 of its software.
With the addition of a major feature:
–> access to all the tables visible in the graphical interface via Rest type APIs. More than 1400 paintings are affected by this novelty.
The other changes are visible in the Releases Notes section of our website.
Not to mention that dbSQWare is the only DBMS management and maintenance software, capable of homogeneously managing 11 different types of database engines, thus offering its users a similar approach and vision whatever the DBMS concerned.