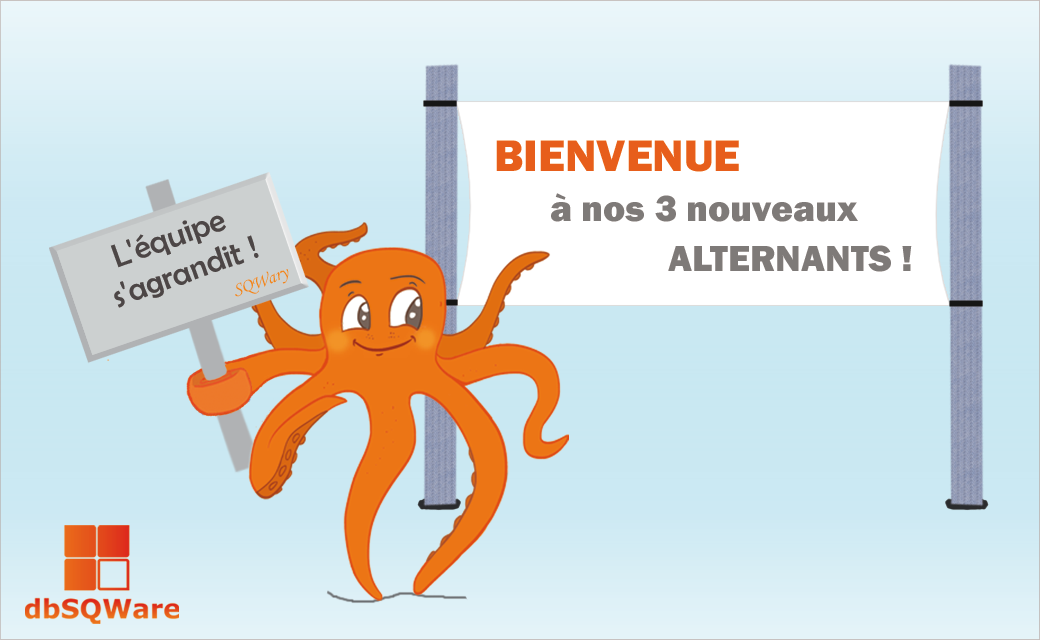 We are very happy to welcome 3 new work-study students to the dbSQWare team.
On the business side, Agnès Nagamany who is in Bachelor 3 – Sales & Negotiation at Euridis Business School joined us on 20/09.
On the IT side, Ruben Ruiz and Thomas PAYAN who are both in Bachelor 3 – IT at AIX YNOV CAMPUS are starting their work-study programs today.
Welcome to all 3!